About the Lab
The VIP Lab is located in Fraser Hall. We currently have a driving simulator with a "flexible smart cockpit", behavioral and physiological data collection capacity and access to eye-tracking and EEG as needed, with assistance from collaborators. The lab is structured so that each graduate student is in charge of their own research domain, and everyone has the opportunity to contribute to larger projects.
Lab Members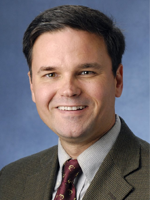 Paul Atchley, Ph.D.
I am a Professor of Psychology at the University of Kansas, where I started in 1998. I received my Ph.D. from the University of California, Riverside in 1996 and completed postdoctoral training at the Beckman Institute at the University of Illinois, Urbana-Champaign in 1998. I have been the recipient of both the H. Bernerd Fink Award for Excellence in Teaching, a Kemper Fellowship for Teaching Excellence, the J. Michael Young Academic Advisor Award, and have published over 50 articles and chapters on issues of vision and attention including their relationship to driving. I enjoy working with colleagues from other disciplines to study large problems such as issues related to sign design, older driver training and screening, work zone safety, and developing programs to end distracted driving. We are currently working on cognitive effects of in vehicle technology and patterns and reasons for technology use in younger drivers. Work from the lab is frequently covered by national and international press and I am part of efforts and the state and national level to reduce distracted driving.
My advising philosophy is to help each lab member develop a portfolio of work that reflects their interests and strengths. This typically involves encouraging a student to make an area their own, and to find out what other skills they need to develop to meet their post-degree goals. Graduates from the lab have continue to be successful in both academia and industry.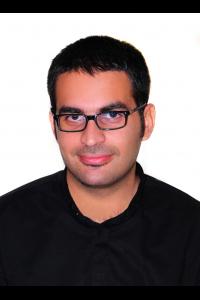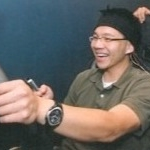 Mark Chan, Ph.D.
Mark received his Ph.D. in 2012, and is on the faculty at Shenandoah University.
Dissertation: Potential Benefits and Costs of Concurrent Task Engagement to Maintain Vigilance: A Driving Simulator Investigation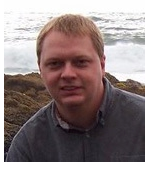 Jeff Dressel, Ph.D.
Jeff received his Ph.D. in 2008. He is currently working as a human factors specialist.
Dissertation: Measuring dual task cost using the performance operating characteristic: The effect of emotional words on one's functional field of view
Ming-Chou Ho, Ph.D.
Ming-Chou Ho received his Ph.D. in 2006. He is currently faculty at the Chung-Shan Medical University in Taichung, Taiwan.
Dissertation: Perceptual load affects the mechanisms of object-based attention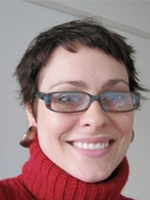 Jennifer Curtis, M.A.
Jennifer Curtis received her master's degree in 2004 and a degree in design engineering from Eindhoven University in 2009. She works for Perceptive Software in Kansas City.
Thesis: An investigation of smoking-related attentional orienting bias in smokers
Lesa Hoffman, Ph.D.
Lesa Hoffman received her Ph.D. in 2003. She is currently a faculty member at the University of Nebraska-Lincoln
Dissertation: Attentional orienting deficits as a predictor of driving impairment in older adults